Destination: World - Student Tales from Beyond the Comfort Zone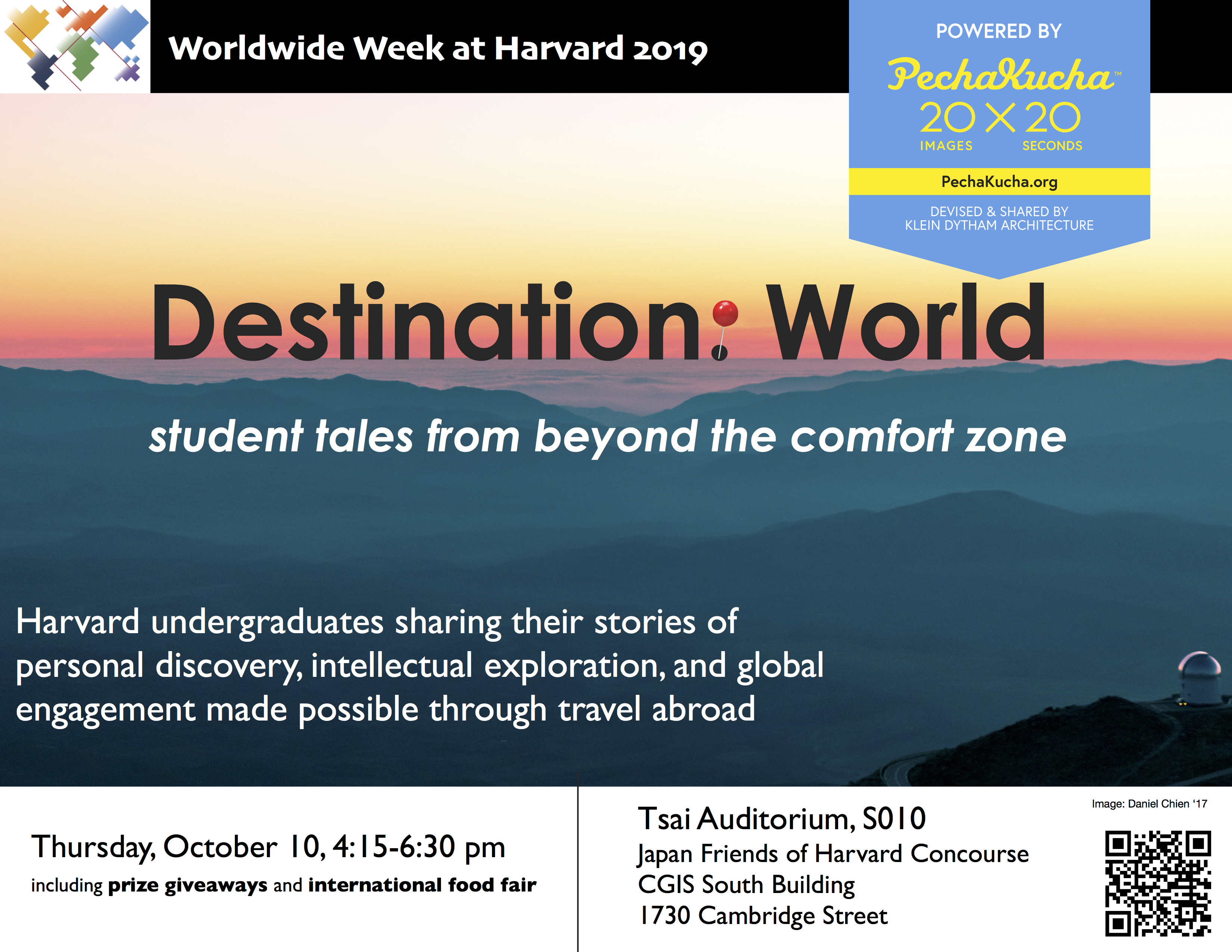 Thursday, October 10, 4:15-6:30 p.m.
S010, Tsai Auditorium, CGIS South
1730 Cambridge Street
From studying Hong Kong to walking Cape Town, come learn how international experiences shape the lives of Harvard undergraduates. Nine students take center stage in the Tsai Auditorium to share their inspirational stories about global engagement, intellectual exploration, and personal discovery made possible through experiences abroad. The event includes an international food buffet, prize giveaways, and the opportunity for students to learn more about crafting their own international experiences while at Harvard.

Please join the Asia Center and other Harvard international centers and offices for the 2nd Annual Destination: World event, part of Harvard's Worldwide Week, October 6-12.