Online Archived Exhibition: SHADOWS OF SHANGRI LA: Nepal in Photographs, 1975-2011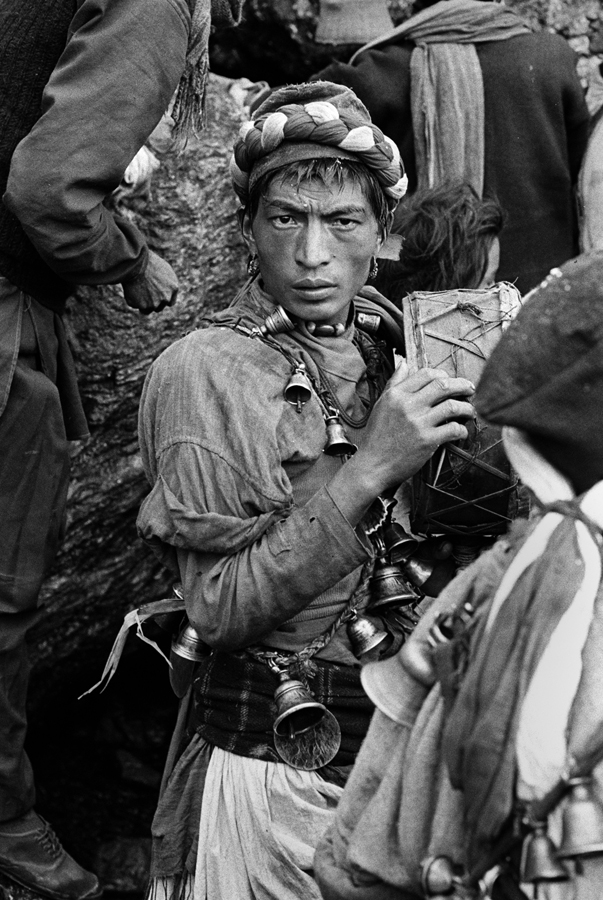 Photographs by Kevin Bubriski
This exhibition was displayed in the Japan Friends of Harvard Concourse, CGIS South, 1730 Cambridge Street, Cambridge from May 22 to  September 30, 2014.
Kevin Bubriski is an American documentary photographer and Associate Professor of Photography, Green Mountain College, Vermont. He was a 2010-2011 Robert Gardner Visiting Artist, Peabody Museum of Archaeology & Ethnology, Harvard University. To learn more about him and his work, visit https://kevinbubriski.com/. 
Exhibition curated by Bettina Burch
Sponsored by the Peabody Museum of Archaeology & Ethnology and the Harvard University Asia Center
Note: When you visit the exhibit, start the guided tour which will take you through the exhibit sequentially. To read the text panels or the picture titles, click the pause button at the top right of the page.