Provost Alan Garber Announces New Harvard Asia Center Faculty Director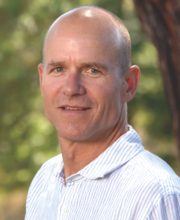 Dear colleagues,
On behalf of Edgerley Family Dean of the Faculty of Arts and Sciences Claudine Gay and me, it gives us great pleasure to announce that James Robson has agreed to serve as the Victor and William Fung Director of the Harvard University Asia Center for a three-year term effective August 1, 2019. We would like to acknowledge and thank Karen Thornber for her service and leadership during her tenure in this role since 2016. 
Professor Robson is the James C. Kralik and Yunli Lou Professor of East Asian Languages and Civilizations. Robson specializes in the history of medieval Chinese Buddhism and Daoism, with a focus on sacred geography, local religious history, talismans and Chan/Zen Buddhism. He is an award-winning author of several books, has conducted research in China, Taiwan and Japan, and is currently investigating the confluence of Buddhist monasteries and mental hospitals in Japan. Robson teaches courses in East Asian religions, and in addition to serving as the Director of the Regional Studies East Asia (RSEA) AM Program at the Graduate School of Arts and Sciences, he is co-editor of T'oung-Pao, the oldest international journal of Sinology.
Our thanks to those of you who responded to our canvass asking for your thoughts on the Asia Center's recent activities and engagement. We are indebted to each of the community members who continue to support the mission of the Asia Center. We look forward to continued collaborations, research and learning that comes from the vibrant community of faculty, students and scholars affiliated with the Asia Center. Please join us in congratulating James Robson on this appointment.
Best,
Alan