Welcome From The Director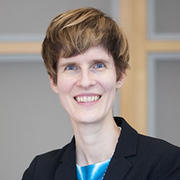 Dear colleagues, students, visitors, and friends,
With the fall semester now in full swing, I'd like to take this opportunity to welcome everyone (back) to Harvard and the Harvard University Asia Center.  And an especially warm welcome to the Asia Center's inaugural Postdoctoral Fellows – Asia Center Postdoctoral Fellow Professor Elsa Clavé and Victor and William Fung Foundation Postdoctoral Fellow Dr. Xiaofei Gao.
This promises to be another transformative year at the Asia Center, as we pursue our new mission, developed last year, of Generating and sharing knowledge about Asia in transnational and transregional perspective. Fostering teaching, collaboration, and innovation across and beyond cultural and disciplinary boundaries. 
We're kicking off the fall semester the week of September 17 with five seminars – two Asia Center Seminars, featuring Professors Jing-Bao Nie, Arthur Kleinman, Sudhir Anand, and Amartya Sen; the inaugural seminar of the new Asia Center Science and Technology in Asia Seminar Series, featuring Professor Marta Hanson; the inaugural seminar of the new Asia Center South Asia without Borders Seminar Series featuring Professor Jaqueline Bhabha and Elizabeth Donger; and a book talk featuring Professors Philip Thai and Arunabh Ghosh. Asia Center 20th Anniversary festivities will be continuing this fall, with lectures, films, and other events including the 14th Tsai Lecture on November 27, to be delivered by the Honorable Caroline Kennedy. 
The Asia Center sponsors a variety of conferences, seminar series, exhibits, film series, and programs that draw on faculty members from across the university and are consistent with our mission.  Some of these programs include the Africa-Asia Initiative, Asia Center Publications Program, Asian Diasporas Program (including Asian American Studies), Disaster Response and Resilience Program, Jeffrey Cheah Exchange Program, K-12 Outreach Program, Responses to Refugee Crises Program, and Southeast Asia Program, which includes the Thai Studies Program.  Asia Center (co)sponsored conferences scheduled for this year include symposia honoring the legacy of Southeast Asia anthropologist Professor Mary Steedly, and gatherings on "Health and Health Systems in Transition," "Music, Dance, and Global Connections," "Vietnam: State, Economy, Society in a Shifting Global Environment," and "South Asia Health Data Science Net Building Analytic Pipelines for Public Health Emergencies."
Seminar series currently (co)funded by the Asia Center – many of which have been launched in the last few years – include the Asia Center Fellows Seminar Series, Asia Beyond the Headlines Seminar Series, Asia Center Seminar Series, Borders in Modern Asia Seminar Series, Early Modern Asia Seminar Series, Science and Technology in Asia Seminar Series, South Asia Seminar Series, South Asia Without Borders Seminar Series, Southeast Asia Seminar Series, Thailand@Harvard Lecture Series, Thai Studies Seminar Series, and Trump and Asia Seminar Series.  
We look forward to developing additional initiatives that span Asia and the world and welcome the ideas, collaboration, and contributions of our colleagues from across the university and beyond. 
The Asia Center recently added new categories of student and faculty awards to fund an even broader range of student and faculty research, conferences, and seminar series, as well as language study and conference attendance. We have inaugurated a new category of grants for non-Harvard organizations focused on K-12 outreach. Our Graduate Student Associates Program, which is beginning its third year this fall, brings together an exceptionally strong cohort of graduate students from across the university who are researching trans-Asian topics. Also in fall 2018 the Asia Center is hosting its first cohort of postdoctoral fellows. We received more than 150 applications for two postdoctoral positions for recent Ph.D. recipients who engage seriously with at least two Asian countries. The Asia Center Postdoctoral Fellowship gives preference to comparative or cross-border projects, but in the case of Southeast Asia, also allows for research on a single country, while the Victor and William Fung Foundation Postdoctoral Fellowship supports projects that include a component involving Greater China. In addition, the Asia Center has restructured our visiting scholars, fellows, and associates programs, which are bringing to campus a stellar group of visitors whose research interests closely align with those of Harvard faculty members.  Many of these individuals have office space in the Asian Centers suite on the first floor of CGIS, so please feel free to drop by and make connections.

Guided by our Steering Committee, which draws on colleagues from 10 Harvard schools; the new Asia Center Council, which brings together close to 100 colleagues from across Harvard; the International Advisory Committee, which we are restructuring this year and which draws on leading individuals from across Asia; and colleagues and friends from around the world, the Asia Center is poised to address transnational, transregional, and global issues in Asia and far beyond by working with and integrating faculty members of all disciplines across all schools at the University and by building new collaborations of all types.
Working with faculty members from across the Harvard campus and with leaders from across Asia and around the world, the Asia Center aims to become a global pacesetter in the study of Asia in transnational and transregional perspective.  The work of the Asia Center is vital: Asia is home to 60 percent of global population as well as many of the world's largest economies, and its exceptionally diverse peoples have been inextricably interconnected with one another and with those of other regions throughout history. Cultural, economic, environmental, legal, medical, political, religious, social, and other phenomena in Asia regularly transcend boundaries. Moreover, recent decades have seen tremendous changes in the relationships among Asian nations and between Asia and other regions. Current tensions and crises in Asia make particularly clear the necessity of researching and teaching on Asia in transnational, transregional, and global perspective. 
Harvard is distinctive in having not only the Asia Center but also exceptionally strong centers devoted to a single country or region of Asia – the Fairbank Center for Chinese Studies, Harvard China Fund, Korea Institute, Lakshmi Mittal and Family South Asia Institute, Program on U.S.-Japan Relations (at the Weatherhead Center for International Affairs), and Reischauer Institute of Japanese Studies; as well as centers that also engage with multiple parts of Asia – the Harvard-Yenching Institute, the Rajawali Foundation Institute for Asia (at the Ash Center for Democratic Governance and Innovation, Harvard Kennedy School), and East Asian Legal Studies at Harvard Law School. Together, these centers make Harvard unparalleled in the study of Asia.

The Asia Center recently launched a new website and Facebook page, which will expand our outreach and keep the public informed of the Center's activities, programs, and opportunities. The "Asia Center This Week" newsletter (to which you can subscribe on our website's homepage) highlights Asia Center activities along with announcements, updates, and summaries of lectures and student activities. 
The Asia Center is committed to fulfilling its mission and furthering the teaching and research missions of Harvard University, creating new knowledge and making new discoveries that will address the challenges and opportunities facing Asia and our planet.  We thank the countless faculty members, other colleagues, students, and friends who have allowed us to flourish and who continue to inspire us and guide us going forward; we are always open to change and to developing new seminar series, programs, and other initiatives – we look forward to hearing from you and seeing many of you soon.
With all best wishes,

Karen L. Thornber
Victor and William Fung Director, Harvard University Asia Center
Professor of East Asian Languages and Civilizations and of Comparative Literature
Harvard University