About the Asia Center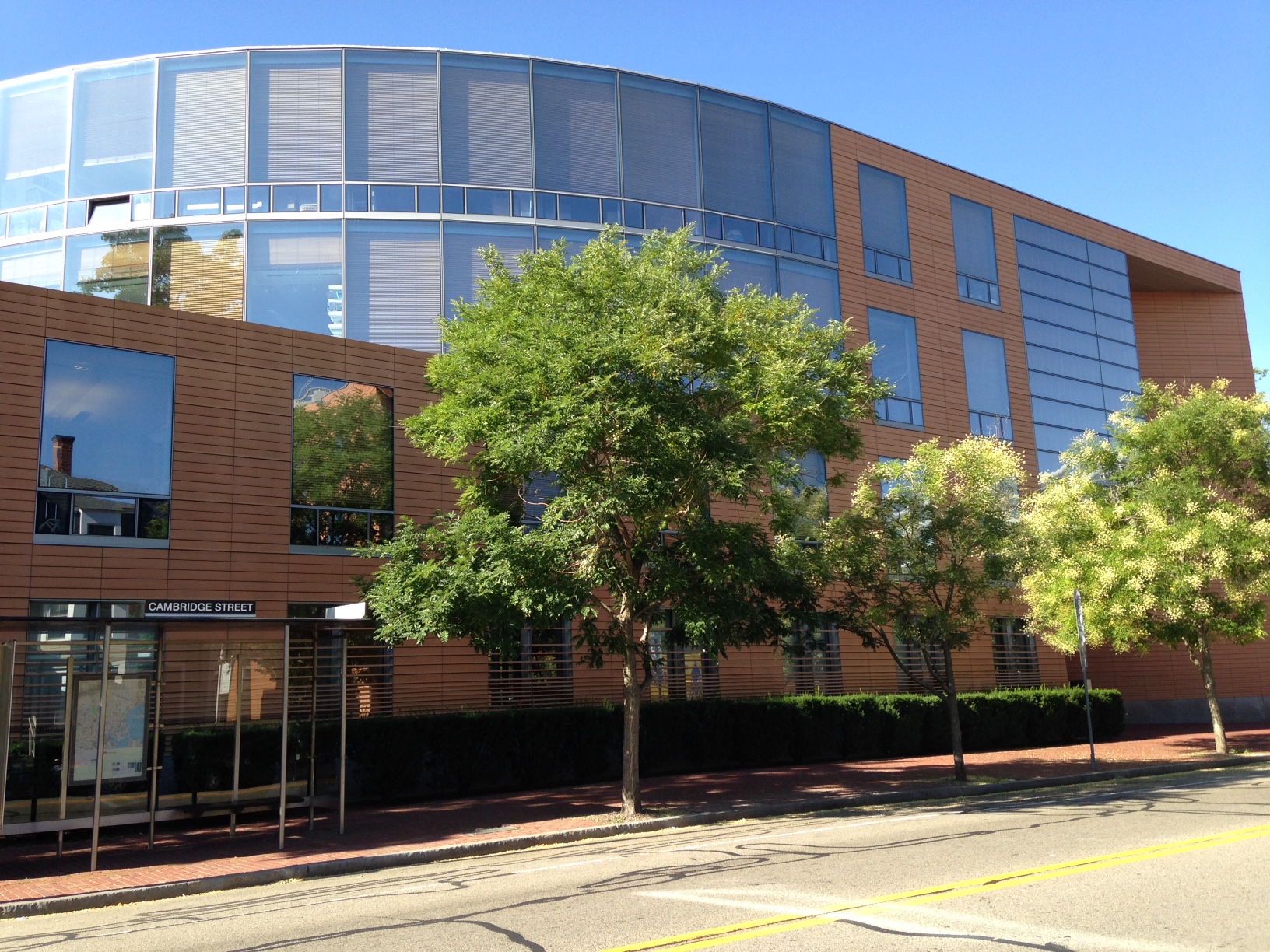 The Harvard University Asia Center was founded during the 1997-1998 academic year as a university-wide interfaculty initiative to provide an intellectual meeting ground for faculty members, students, scholars, and other professionals engaged with Asia. Other early goals of the Asia Center were to promote research and training on Asia and particularly on the challenges facing Asian nations; coordinate activities and programs among Harvard's existing Asia-related centers; and improve connections between the Faculty of Arts and Sciences and the other Harvard schools. It was also charged with expanding the study of South and Southeast Asia at Harvard, a goal largely attained with the 2003 establishment of the South Asia Initiative, which was formally recognized as an academic institute in 2013 and became the Lakshmi Mittal and Family South Asia Institute in 2017. The Center also raised funds for two endowed Southeast Asia-related professorships at Harvard and in 2014 established its Thai Studies Program.
The Asia Center focuses its initiatives, events, and student and faculty grants on East, South, and Southeast Asia, with an emphasis on topics that cross national boundaries and academic disciplines (activities related to Central Asia are supported by the Davis Center for Russian and Eurasian Studies at Harvard). Its widely respected Publications Program annually publishes a dozen or more titles on East Asian humanities, many of which have won awards from national and international scholarly associations. With its core lectures, seminars series, and conferences, the Center engages with topics critical to Asia and its connections with other regions, bringing in notable academics, government officials, business leaders, and other specialists as featured speakers and panelists. It has also supported academic research and training through its robust faculty and student grant programs, which have increased dramatically in both the number and amount of grants awarded since 1998.
Since its founding, the Center has had six directors and two acting directors. Professor Ezra Vogel established the center and served from 1997-1999. Professor William Kirby (1999-2002), Professor Dwight Perkins (2002-2005), Professor Anthony Saich (2005-2008), Professor Arthur Kleinman (2008-2016), and Professor Karen Thornber (2016-2019) have all led the Asia Center, along with former acting directors Professor Michael Puett (spring term 2013) and Professor Andrew Gordon (2016-2017), who served during the respective directors' sabbatical leaves.
The Asia Center has benefited greatly from its affiliates, visiting scholars, graduate student associates, postdoctoral fellows, and fellows who bring new perspectives to the Asia Center community. It has also benefited from the expert guidance over the past decades of its Steering Committee, the Asia Center Council (formerly the Council on Asia Studies), and its International Advisory Committee. The Asia Center has enjoyed close collaborative relationships with other Harvard Asia-related institutes, including the Fairbank Center for Chinese Studies, founded in 1955; the Reischauer Institute of Japanese Studies, founded in 1973 as the Japan Institute and renamed for Edwin O. Reischauer in 1985; the Korea Institute, founded in 1981; the Lakshmi Mittal and Family South Asia Institute, begun through the Asia Center and founded as an official Harvard Initiative in 2003, established as an academic Institute in 2013, and named by Lakshmi Mittal in 2017; East Asian Legal Studies, funded in 1965; and the Weatherhead Center's Program on U.S.-Japan Relations, founded in 1980. Working together, the Asia-related centers have organized and co-sponsored conferences, seminars, workshops, and state visits.
The Asia Center provides a range of shared services for these centers, for which it is compensated. These include financial services such as payroll, reimbursements, invoice processing, sponsored projects management, drafting and revising gift terms, overseas accounts reconciliation, policy advice, expense monitoring and projections, and annual budgeting.  The Asia Center also provides human resources support, assisting other centers with interviewing and hiring, processing appointments, developing job descriptions, approving time and absence requests, providing staff contact information, and setting up and distributing listservs.  The Asia Center staff additionally created a relational database featuring:  information about faculty members from across the University who conduct work on and in Asia such as their contact information, the Asia Center research grant awards they've received, their participation on Asia Center committees, their publications produced by the Asia Center Publications Program, and their involvement in Asia-related events such as seminars, lectures, and conferences; external speakers and colleagues who have participated in Asia Center activities; Graduate Student Affiliates; student grant awardees; Visiting Affiliates; Asia Center Postdoctoral Fellows; staff contact information; and everyone listed in the Asia Center mailing lists.  The database is available for use by the other Asia-related centers as well.  The Center coordinates a variety of team-building, professional development, wellness, and community- building activities for the staff from across the Asia-related centers.  Specific activities have included Microsoft Office trainings, Internal Review Board information sessions, staff-oriented faculty talks, informal language instruction, an annual all-staff recognition luncheon, Harvard museum tours, and other informal group events.
In addition, the Asia Center, in conjunction with the Fairbank Center, the Harvard-Yenching Institute, the Korea Institute, and the Reischauer Institute of Japanese Studies, supports scholarly publishing on the East Asian humanities and humanistic social sciences via its Publications Program.  The Publications Program Executive Committee and the Publications Program Advisory Committee, composed of faculty members from these centers, are responsible for reviewing, recommending, and selecting manuscripts for publication.  The Asia Center publications staff handles the administrative aspects of the Program including screening book proposals, forwarding proposals to the Committees, managing contracts, text digitization, managing author subventions, communicating with authors, tracking proceeds, editing manuscripts, handling mailings, and pursuing potential best-sellers.
The Asia Center actively seeks opportunities to collaborate on, cosponsor, and jointly organize events, programs, funding sources, and other activities with colleagues from across the other centers and has worked proactively to create a culture of teamwork.
The bottom of each page of this website features a longer list of Asia-related centers and institutes in the Harvard Faculty of Arts and Sciences and across the professional schools at the University.
View the Asia Center 20th Anniversary Program
View the Harvard University Asia Center Eight Year Report, 2008-2016
The Asia Center's mission statement:
Generating and sharing knowledge about Asia in transnational and transregional perspective. Fostering teaching, collaboration, and innovation across and beyond cultural and disciplinary boundaries.
The Asia Center is a university-wide research center with four priorities: 
Fostering research and teaching on Asia in transnational and transregional perspective, recognizing that Asian nations and their peoples have been inextricably interconnected with one another and with those of other regions for much of history;
Increasing the resources and number of Harvard faculty members and students engaged in the study of Asia by promoting expansive and inclusive coverage, with particular attention to strengthening teaching and research at Harvard on Southeast Asia;
Advancing new transdisciplinary knowledge on Asia by catalyzing the interaction and collaboration of faculty members and students from across Harvard's many schools;
Forging inclusive networks representing varied perspectives and backgrounds by connecting faculty members and students with scholars, practitioners, professionals, policy makers, and communities in the United States, Asia, and globally to address critical transregional challenges and opportunities, and to foster international understanding and strengthen mutual respect.