Asia Center Publications Program Issues New Titles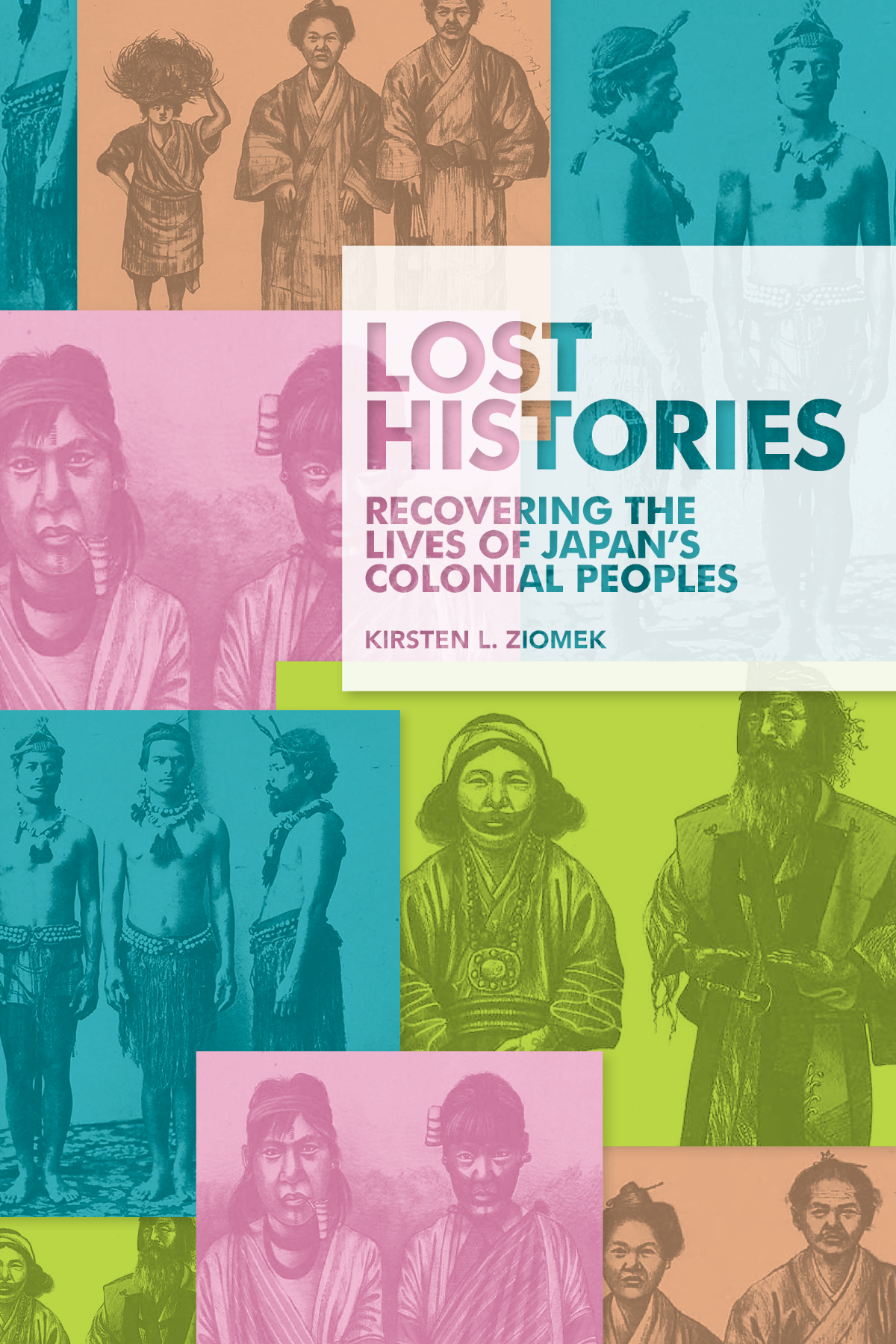 The Asia Center Publications Program has recently released several new titles of note.
Lost Histories: Recovering the Lives of Japan's Colonial Peoples by Kirsten Ziomek provides a geographically and temporally holistic view of the Japanese empire from the early 1900s to the 1970s. The experiences of the four least examined groups of Japanese colonial subjects—the Ainu, Taiwan's indigenous people, Micronesians, and Okinawans—are the centerpiece of the book. By reconstructing individual life histories and following these people as they crossed colonial borders to the metropolis and beyond, Ziomek conveys the dynamic nature of an empire in motion and explains how individuals navigated the vagaries of imperial life.
Just a Song: Chinese Lyrics from the Eleventh and Early Twelfth Centuries by Stephen Owen is both an examination of song lyric, including its origins, early circulation, major writers and collections, and development into a genre, and a collection of original translations by the major writers of the period (Su Shi, Liu Yong, Yan Jidao, Qin Guan, He Zhu, Zhou Bangyan, and others). The book also offers a new hypothesis on the relationship between song practice and written text.
In Ethnic Chrysalis: China's Orochen People and the Legacy of Qing Borderland Administration, Loretta E. Kim covers the early modern history of the Orochen, an ethnic group that has for centuries inhabited areas now belonging to the Russian Federation and the People's Republic of China.
These and other titles published by the Asia Center's Publication Program are available for purchase through Harvard University Press.