Online Archived Exhibition: ASIA INSECTA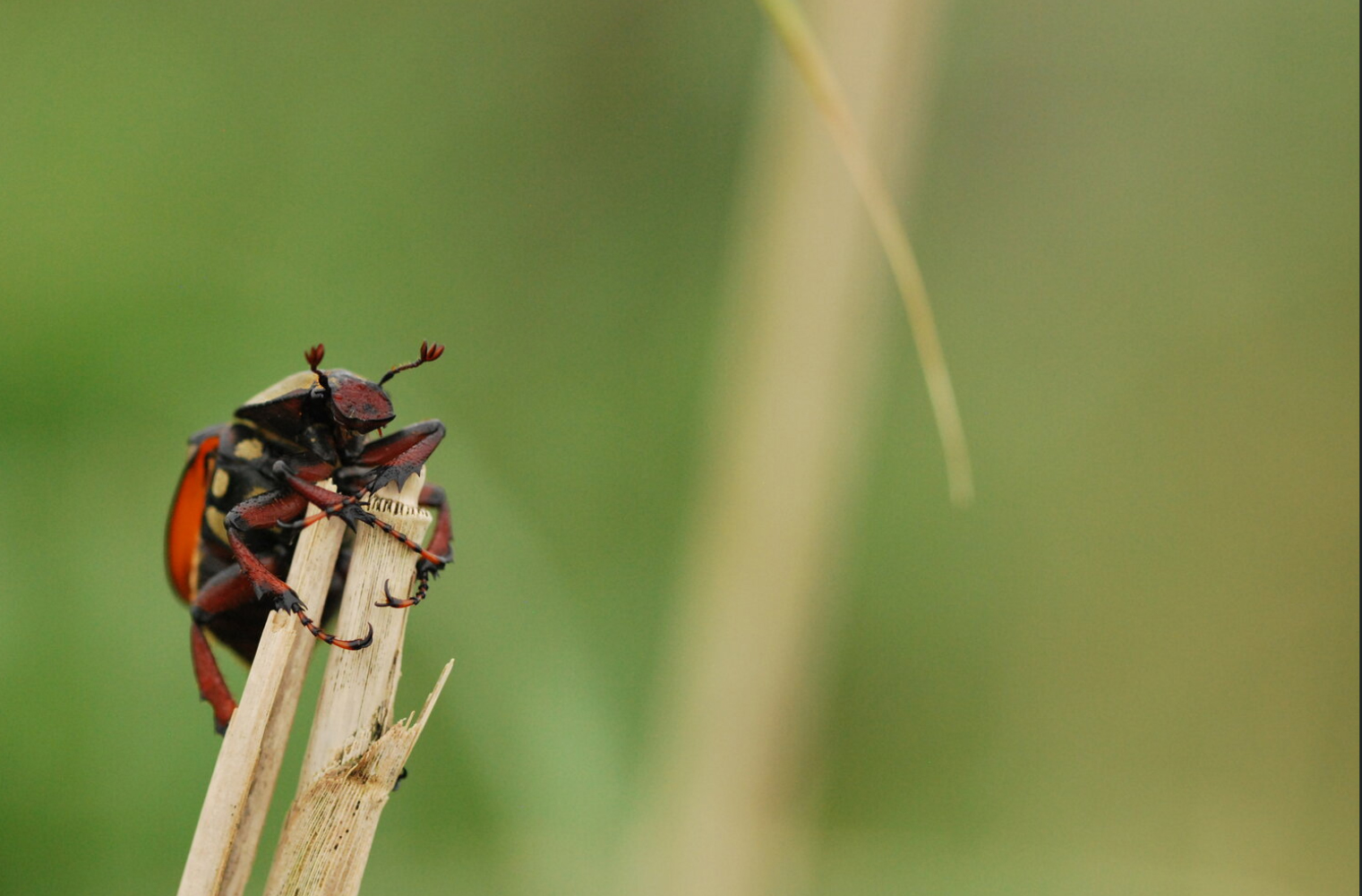 An Exhibition of Photography by Nathan Vedal, Ph.D. '17
Summer 2017
Insects have long played an important role in the cultural and literary history of East Asia. A frequently cited Chinese anecdote from the fifth century tells of a poor scholar who read books by the light of fireflies because he could not afford oil for a lamp. In late imperial times, katydids were common pets in literati households; they are also present on the Jadeite Cabbage, one of the prize pieces in the National Palace Museum in Taipei. In Edo Japan, insects could be found depicted in the painting of masters such as Mori Shunkei and Hokusai.
Today insects maintain a unique prominence in Asian society. Stag beetles, such as the nokogiri kuwagata pictured in this exhibit, are popular pets in Japan, with shops in Tokyo specializing in their care. The centuries-old art of cricket fighting is still practiced in old streets of Beijing, while a spider-fighting competition has been held in Kagoshima for nearly 30 years. Organized excursions to view fireflies are commonly advertised throughout Taiwan and Japan, and a surge of interest in insect-viewing has led to the recent opening in Beijing of Asia's largest butterfly garden.
East Asia is also home to a phenomenal diversity of insect species. Its varied ecosystems and climates, in addition to substantial environmental protection efforts, make the region an entomologist's paradise. Nevertheless, there exist many threatened species of insect, the continued survival of which is precarious. It is hoped that photographic records such as this can help preserve the memory for future generations of this precious moment of biodiversity.
The photographer, Nathan Vedal, is a PhD graduate from the Department of East Asian Languages and Civilizations. During the 2016-17 academic year, he was a Graduate Student Associate at the Fairbank Center for Chinese Studies. Nathan captured these photographs while conducting research in mainland China, Hong Kong, Taiwan and Japan using a Nikon DSLR camera with Sigma macro lens.
This exhibit is sponsored by the Harvard University Asia Center, Fairbank Center for Chinese Studies, and Reischauer Institute of Japanese Studies.