Student Organization Spotlight: Task Force for Asian American Progressive Advocacy and Studies (TAPAS)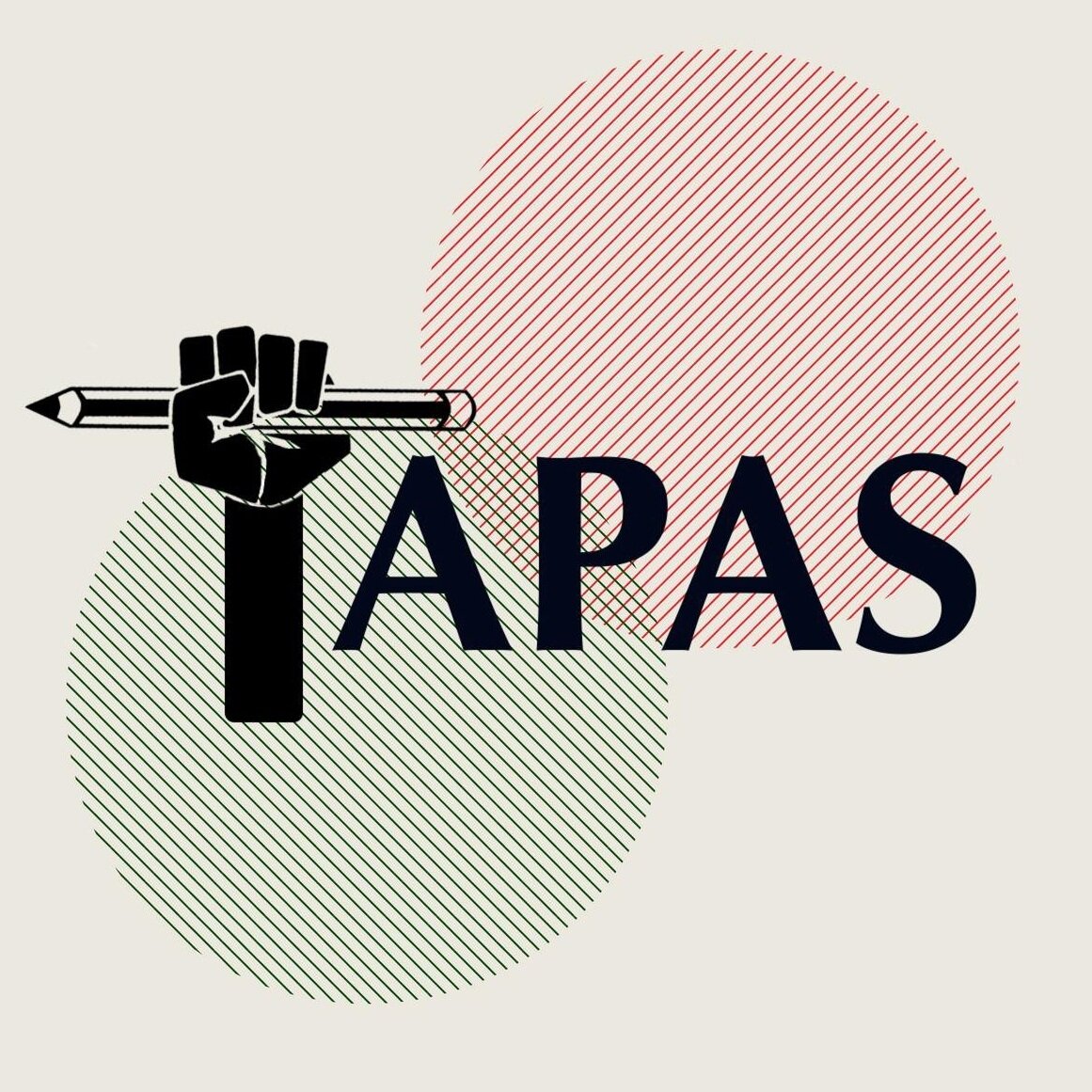 Prior to the COVID-19 pandemic, the Asia Center worked with many Asia-related student organizations across Harvard, helping to support activities, events, and conferences across the University, and among these we've been very lucky to meet and work with a number of AAPI- and Pan Asian-specific undergraduate and graduate student groups. The Asia Center recently connected with some of the student leaders of these organizations to find out how the pandemic has shaped their current activities and to learn more about the groups' histories and current goals.
Below is an interview with three of the four co-coordinators of Task Force for Asian American Progressive Advocacy and Studies (TAPAS): Liana Chow '21, Raj Gambhir '21, and Maxwell Ho '21 (Ruth Jaensubhakij '22 is also a co-coordinator). The interview has been edited for length and clarity.
Asia Center: Could we start by having each of you tell me about your backgrounds and your history in TAPAS?
Raj Gambhir: I'm a senior at Harvard [and a Social Studies concentrator with a focus on Cyberpolitics, Climate Economics, and East Asian Policy] and I got involved in TAPAS in September of 2019 with really with no experience in any Asian American advocacy space. I had been in some progressive advocacy circles before but TAPAS has been a formative and almost enlightening experience. Being in TAPAS has shown me that identity is not just a cultural aesthetic, it's very much political as well. And there's a lot of solidarity and a sort of beautiful and constructive difference that can be found in a specifically Asian American identity.
Maxwell Ho: I'm also a senior, studying Computational Neuroscience with a secondary in Ethnicity, Migration, Rights (EMR). I first got involved with TAPAS in my freshman fall since one of the TAPAS "grandmothers," Sally Chen, was from my high school. My interest in TAPAS didn't really become serious until around the time that Raj was involved, in the fall of our junior year. Coming from San Francisco, I hadn't really ever deeply engaged with what it means to be Asian American or with political issues concerning Asian Americans specifically or with political and ethnic studies issues more broadly. So I think it took me a while get into the academic and personal value-based headspace needed to get involved in TAPAS.
Liana Chow: I am a Senior History and Literature concentrator and I've been a TAPAS co-coordinator for two years. My Ethnic Studies journey and my TAPAS journey are very parallel since TAPAS was originally founded to promote Ethnic Studies at Harvard. Although I joined in my freshman year, I didn't realize how important it was until I took an Ethnic Studies class at Harvard. I think for a lot of TAPAS members, myself included, being able to have real discussions about Ethnic Studies with each other encourages us to take Ethnic Studies classes, and taking Ethnic Studies classes also brings people back to TAPAS. The course with Juliet Nebolon, "Race, Indigeneity, and Empire in the Asia/Pacific Wars 1898-Present," was really formative to me.
TAPAS has been so important to me. I think that it's given me insights and new ways to understand my life, both on a global and on an interpersonal level. My fellow TAPAS peers have encouraged me to apply a decolonial lens to how I think about history. And the way that we have come to run our organization is really special, because we have a non-hierarchical structure that has been developed through years of everyone working together and learning from each other. Max mentioned Sally Chen, who is an alum from a couple years ago and was one of the early leaders of TAPAS. She was a big inspiration to us all, especially in the affirmative action case which we were very deeply involved in. She's also been a big influence on TAPAS' members engagement in public service.
AC: I noticed that you recently changed the name of your organization from the Task Force for Asian and Pacific Islander Studies to the Task Force for Asian American Progressive Advocacy and Studies and I was wondering if you could tell me a little bit about how that decision came about.
MH: The impetus for a name change had been fomenting for a while, and early in our co-coordinatorship we had a number of discussions about how and why we wanted it to change. Originally TAPAS was formed primarily to advocate for an Ethnic Studies department at Harvard. And of course, we're very still very deeply involved with that. But I think over the years TAPAS has tended towards representing people who also want to get involved in broader progressive Asian American advocacy and the new name reflects that. We've also removed the "Pacific" are using "Asian American" instead of "Asian." For now, we are keeping the TAPAS acronym.
AC: Would you like to say anything about the two publications on your website (Transformative Justice: A Guide and TAPAS Intercollegiate AAPI Zine) and how they came about?
RG: I can speak to the Transformative Justice zine. There were conversations within TAPAS after the Black Lives Matter uprising started regarding alternatives to the prison industrial complex and exploring what these alternatives mean. We were hearing "restorative justice" and "transformative justice" get thrown around a lot. And we didn't have a concrete sense of the [histories of these terms]. Another event that occurred earlier this year was a bit of a Harvard Me Too movement on Twitter, where a lot of individuals talked about their experiences with sexual assault on campus, partly in response to the revelations regarding what had been going on in the Anthropology department for many years.
We noticed that many of the students who had been talking about sexual assault identified as queer, which led us to create the TAPAS Queer Asian American Subcommittee. Some members of that subcommittee thought it would be helpful to create an internal document about restorative justice and transformative justice. We also wanted to outline TAPAS' harm reduction community norms to ensure that we weren't replicating in TAPAS some of the structures that we were criticizing. Another member of the club and I created the zine, which focuses on transformative justice and its usage, its delineation from restorative justice, and relating both to events that had happened on campus.
LC: I would like to mention something with regards to our intercollegiate work. In the fall of last year TAPAS convened a bunch of progressive Asian American organizations from nearby colleges and universities, back when it made sense to convene with schools in the area. This has led to some really cool friendships and collaborations [including the Intercollegiate AAPI Zine] because we all have so much to learn from each other across campuses. For example, a number of our organizations were working on issues of indigenous sovereignty and had related events, so we were able to support each other in that way. We've also been able to attend local organizing events and gone to rallies together. TAPAS' collaboration with and ability to learn from our peers at other schools who are doing similar work has also been so important to me, and the zines project was just one example of where we collaborated with our friends at other schools.
AC: The Asia Center was able to attend one of the events that you collaborated on last spring. And I know you've had other events this fall. Would you speak about some of the activities you've been working on?
RG: I'd like to speak about an event we held in October; the way the event came about and the event itself were both very fun to me. At a TAPAS meeting, a new member brought up a Harvard senior thesis that had really inspired him about Jennifer Laude, a Filipina trans woman who was murdered by a US soldier. It turned out that the individual who wrote that paper was a friend of mine from high school. As a result, we were able to very quickly bring together an event with the student who had written the thesis, another academic who had written extensively on the Laude case, and a documentary filmmaker. (The event, Imperialism and Jennifer Laude, can be viewed here). We also got to work with the Filipino organization here at Harvard (Harvard Philippine Forum). And that was a really fulfilling event because we've been striving to ground our work not just in campus events or even national events, but in the realization that these topics are all connected. US militarism in the Philippines is connected to racism at home, and the two discussions are inextricably linked. If we want a full picture, we not only need to have that awareness but we need to build coalitions based on that knowledge. The whole experience was fulfilling to me in part because of the coalition we were able to build.
LC: We currently have, I think, five or six subcommittees of TAPAS and we do have new activities in the works. Our Anti-deportation Subcommittee is deeply involved in Southeast Asian deportations. Other subcommittees include Anti-war, Queer Asian Americans, (which has an event in collaboration with the Asian American Women's Association coming up), Arts and Politics, and a Decolonization Committee which recently ran an event on settler colonialism in collaboration with the Palestine Solidarity Committee.
MH: And I think for broader context, since we've been online, [TAPAS] has been surprisingly prolific. I was counting the number of activities we did over the spring and summer, and it was something like 14 initiatives and events. I was really impressed by our members that we've all been able to progress with organizing even while we've emphasized throughout the pandemic and we continue to emphasize that commitment is dependent on how you feel. We don't we don't try to force people to do anything that they're not passionate about or committed to. So I thought that that was a really heartening example of how dedicated people are.
To learn more about TAPAS and their current activities, please see their website which includes a list of past and upcoming events.